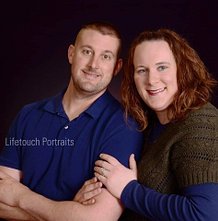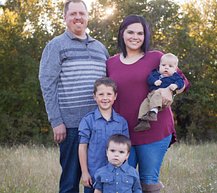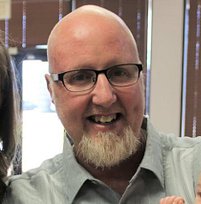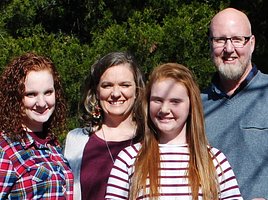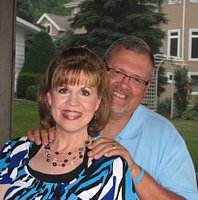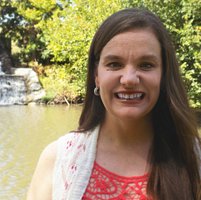 Brent and Biz Mettling serve as Our Worship Pastors. leading in Worship on Sunday morning.
Brent is a youth Sponsor, helping Pastor Nathan lead youth! They Have a heart to see young people be able to overcome the peer pressures that they endure through school, and friend's. they believe that no middle schooler or teen should HAVE to struggle with things in their lives, and truly strive to help your teens have a closer walk with the Lord. no matter how you come to Chosen youth, you will be loved on! if you have any questions, please talk to Brent or Pastor Nathan.
Pastor Nathan serves, not only as our lead Pastor, but also as our young Adult leader, of the Porch, Pastor Nathan has a heart for young people to continue their life for Christ AFTER youth is done, there is a staggering statistic of young people falling away from the Lord, once they leave for college. our goal with the Porch is toget them plugged into our church as best as we and they can, when they get here to Winfield. our desire is to make sure these Young Adult's grow in their walk with the Lord, even though the pressures of the "real world" are now on them, between parties, relationships, the "in" crowd, and so much more pressures that they will have to endure once they're on their own, are things that we hope we can help them navigate biblically!
if you as a parent of a student, are a student yourself, or just new to our community, or our church and want to get plugged in, please feel free to contact Pastor Nathan Cook at 620-253-2243
we hope to see you at the Porch!
Pastor Nathan, Cheryl and the family have been the pastors at GracePointe since November of 2014. Nathan having had a stroke in 2010 is a walking miracle of God and serves full-time as Pastor. Cheryl works as the Women's Ministry Director and teaches with USD 465. Pastor Nathan and Cheryl have a strong faith and desire to bring all of Winfield to the saving knowledge of Christ. Zachary, their oldest, and his wife Bethany just recently moved to Nebraska, with their two daughters. Skyler, their oldest daughter, just recently took a Position as Children's pastor in Nebraska. Sage is their middle daughter, is very creative and will befriend all! And Last but not least, Kendall is their youngest girl and is full of life, and joy!
Pastor Nathan – pastornathan@gracepointeag.com |
Thane Mettling serves as your Men's Ministry Director. Thane also work for USD 465. Thane and his wife Dana also serve as Officers on the GracePointe Board. The Mettlings have established themselves in Winfield. Thane enjoys golfing, fishing and most importanly the Church. Thane desires to see the Men of Winfield following Christ. Thane strives to give back to Winfield by allowing opportunities for the Men in the group to serve the community.
Cheryl Cook serves as your Women's Ministry Director. Cheryl is the perfect person to lead the Women's Ministry because her heart is to love women and to see that they love themselves and God! In addition to this, Cheryl was previously the director of a large Day-Care in Dodge City, KS and loves working with Children and is a big part of Children's Ministry at GP. Outside of the church, Cheryl teaches for USD 465. Cheryl loves ministry and desires to see people of all ages comes to Christ.
Cheryl Cook is our GP KIDS leader. Cheryl has a heart for Kids, to see them be given a love and guidance that is unconditional, and a great foundation to grow in the Lord on! Together with the help of some amazing people, they give our kids a great time in worship and learning on Sundays and continued growth in the Lord on Wednesdays!
Arista Groom is our Nursery Director, Arista and her husband Cameron have 2 children of their own. they tag team working in the nursery some Sundays, both jumping in to help if needed. Arista enjoys getting to hold babies, and Toddlers in the nursery. she is like a get babies to sleep miracle worker.
Nursery Ages are 0-3 years. after they turn 3 they will go to the GP Kidz.
if you have any questions, You can contact Atista.
Your GracePointe Church Officers include:Thane and Dana Mettling, Brent and Biz Mettling, Luke and Jennier Webster and Miron and Linda Taylor You will not find a more solid or wise group of people. The men and women named are constantly seen tending to the needs of the body and living out Jesus's calling on their lives. The couples also range in age allowing for fresh insight and solid wisdom. This group of people are always open to hearing the ideas of the body and their only desire is to see people come to Christ.
To contact a church officer, please contact the church office – 620.221.1064
Our College and Career Pastors
Our Men's Ministry Director
Our Women's Ministry Director
Pastor Nathan Cook, Cheryl, Zach (Bathany), Skyler, Sage and Kendall